Thoughtful
products
for
small
spaces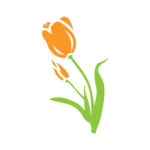 Our Company
Kleynhuis products are thoughtfully designed to be worthy of your limited storage space and valuable time.
Not all products have been designed with the small kitchen and its limited storage space in mind. Our goal is to offer products that promote healthy living, which are also worth the real-estate  required to store them.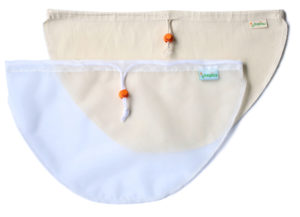 Our Products 
The Kleynhuis Greek Yogurt Strainer Pouch, is available in both finely woven organic cotton and easy clean nylon. 
This reusable alternative to cheesecloth turns any colander into an ultra-fine strainer. Simply line your colander with this bowl-shaped, reusable strainer pouch and use it to strain yogurt, broth, jams, cold brew, nut milks, cheese, and other fine foods.
Kleynhuis products are available on Amazon.com.

Check out what Paula from Salad in a Jar has to say about the Kleynhuis Pouch! Read her honest review, plus browse all of her other practical recipes and tips. She and her web site are packed with great ideas.
Videos & Tutorials
Kleynhuis loves to share our tips and techniques for using our products.  Check out our videos on how to make homemade yogurt using the stovetop/oven method as well as the super-easy Instant Pot Ultra method. Straining yogurt with a Kleynhuis Strainer Pouch makes turning your homemade yogurt into Greek yogurt a snap. Here's how.