Hello, friends, family, yogurt-lovers, and do-it-yourself-ers:
For the last year, I've been developing a small business called Kleynhuis, and this week I'm launching my first product!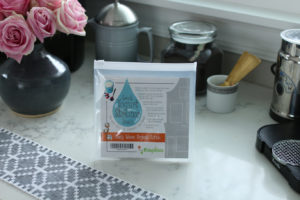 I've enjoyed making my own yogurt for a long time, so while I was perfecting the yogurt-making art, I was also trying to come up with a way to make the straining process easier and less messy. If you like Greek yogurt or just very thick and creamy yogurt, the step of straining off the whey is key, and I think using my Kleynhuis Greek Yogurt Strainer Pouch is the best way out there (or the best whey, if you prefer puns).
Help me launch my new company and product!
Here are the top ways you can help launch my company and new product:
Check out my

Kleynhuis Greek Yogurt Strainer Pouch

on Amazon: Easy Clean Nylon or Organic Cotton versions are available. Buy one, use it, and write a review. (Bonus: take a photo of you using it and post it with your review!) Getting initial sales and reviews are key to gaining momentum and trust with future buyers!
If you aren't a Kitchen DYI-er, I'm sure you know people who are, so please share my Kleynhuis web site or Amazon products with them!
Check out and subscribe to my Kleynhuis YouTube Channel for tutorials on how to make yogurt and other recipes that either use my products or I just plain love.
Join my

Kleynhuis Product Testers VIP Team

on Facebook. Here is where I will post exclusive offers, look for willing product testers, and ask for opinions on current and new products. Starting a new business has been an overwhelming process and I'd love to have you be a part of this group!
More about The Kleynhuis Greek Yogurt Strainer Pouch
The benefits and features: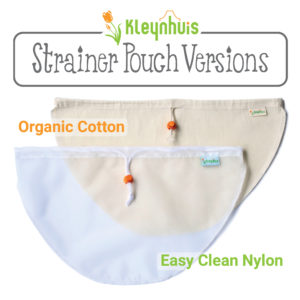 Strains a full gallon of yogurt at a time. Most other yogurt straining products can only strain a half gallon at a time and when you taste your homemade yogurt, it will go fast!
Can be used with any colander you already have in your kitchen (10.5" diameter or less) and turns it into an ultra-fine food strainer.
Two versions: 1) Easy-clean 100 micron nylon. Most other food straining bags/liners are 200 micron or more, and the lower the micron number, the finer the strain. 2) Organic Cotton. For those who love everything natural.
Comes with its own zip-shut bag that keeps it clean between uses and fits easily in any drawer.
Comes with a cord lock to cinch around the top of the colander and keep it in place.
Can be used to strain many other foods as well: cheese, cold brew, nut milks, and jams.
Better than any of the alternatives:
Cheesecloth, the traditional straining method. The problem with cheesecloth is that to get a fine enough strain, you must use many layers, making it hard to clean. The alternative is throwing it away after each use and that's just plain wasteful.
Nut milk bags. I've heard of some people using these to strain yogurt, but the opening is not designed to be wide enough to fit around a colander and they are too tall and square to conform well to a round bottom.
Euro Cuisine Greek Yogurt Maker. Only strains up to 2 quarts at a time and not very durable.
KitchenWize Nut Milk & Greek Yogurt Strainer. Only strains from the bottom (whey naturally rises to the top) and the strainer only holds 1 quart of yogurt…not enough at all!
Cuisipro Donvier Yogurt Cheese Maker. Only holds 3 cups of yogurt at a time and is yet another item to store in your cupboards.
Matfer Bouillon Strainer. When first researching how to best strain yogurt, this is the item I considered for a long time. It came highly recommended by some foodie bloggers and here's why I also most bought it: It's washable, durable and reusable; strains very fine; and can be used to strain multiple foods. But here's why this kitchen tool (while very impressive) didn't end up in my cupboard: 1) The price tag: $75-$100. Ouch. 2) Only holds up to 2 quarts of yogurt.  3) Size: 16 x 8 x 10 inches. I simply do not have that much cupboard space to give up.
Kleynhuis Yogurt Strainer Pouch. Well, I think it's just plain perfect for straining yogurt. Let me know what you think of it and how you use it!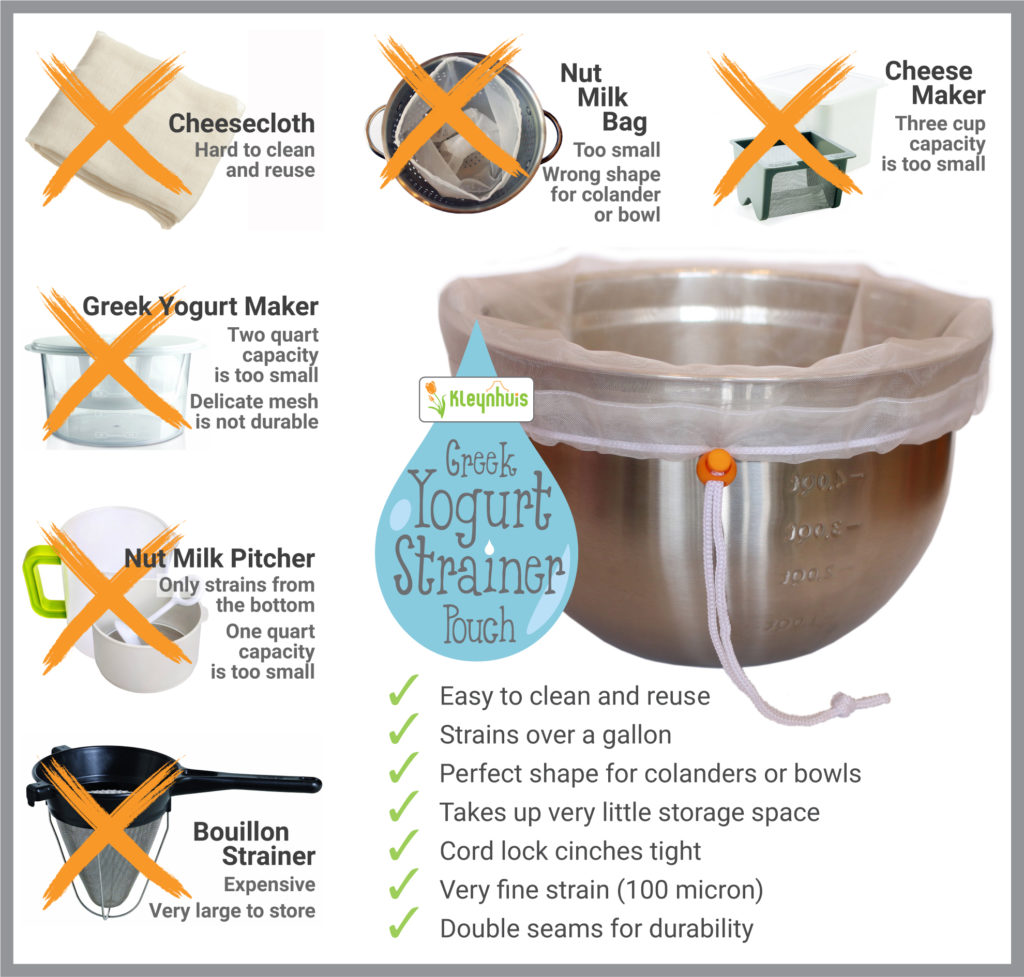 Thanks in advance for your support of my exciting new venture! One klein ("small") step for Wendy; one groot ("large") leap for yogurt-making!*
Dank je!
Wendy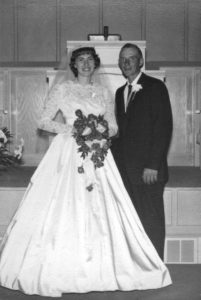 PS: *My mom's maiden name was Kleyn and she got married and became Mrs. De Groot. Growing up, I always thought it was a fun parental anecdote that Miss "Small" married Mr. "Big."